Webinar: IoT Security – Getting ahead of the digital impact to your business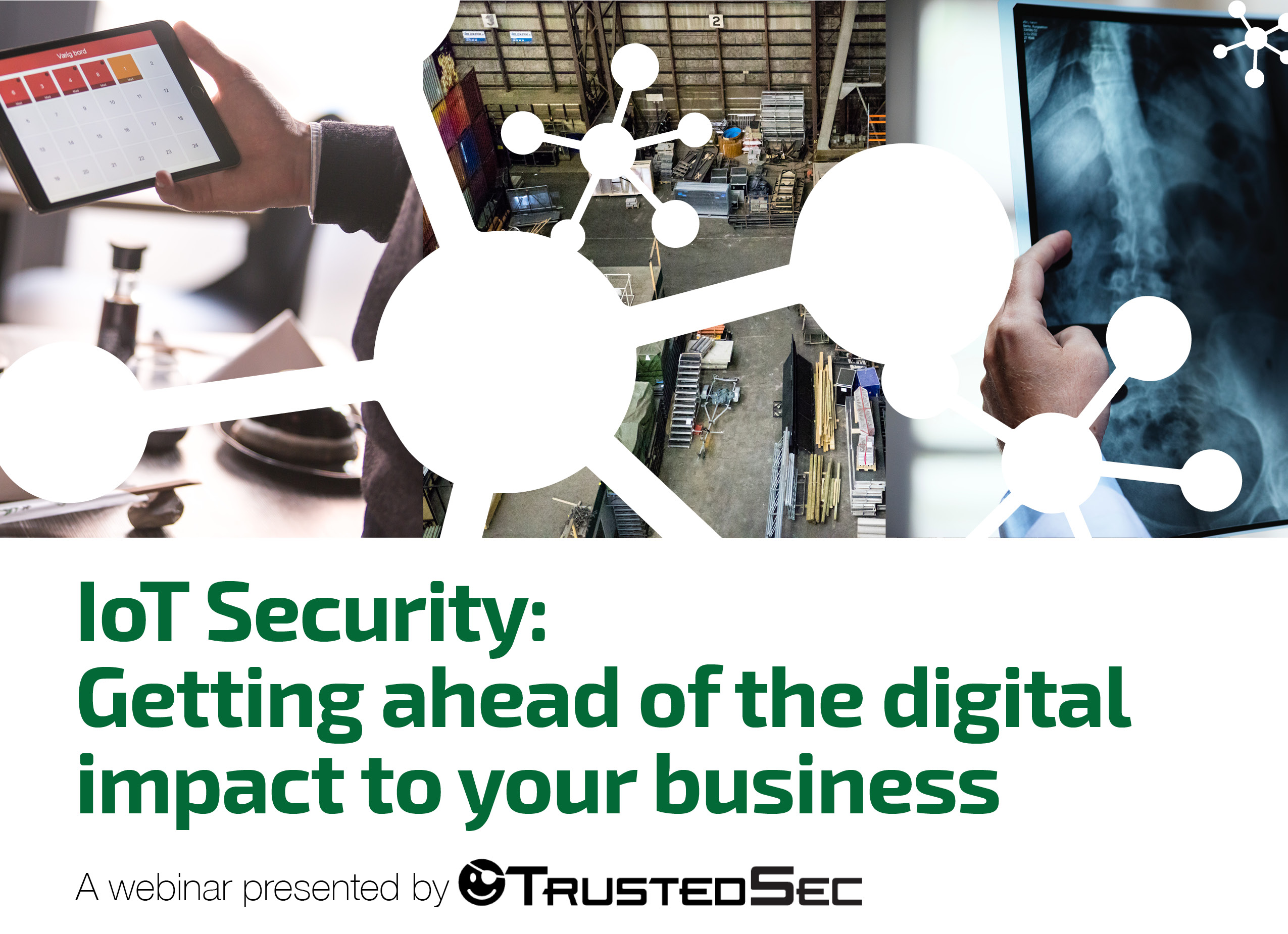 – Recorded on July 25th, 2018 AT 1:00 PM EST –
The End of the Beginning
After 3+ years of hype, where are we now with Internet of Things security, and where are we going?
There is continuing pressure to keep our business "things" secure and breach-free.  With crashes and attacks now being reported regularly for autonomous vehicles, expanded healthcare services, and manufacturing shop floors, these challenges will only increase as IoT systems become more ubiquitous.  In a hyper-speed world, this is steadily changing the game for security.
Digital is Still Here…and Going Faster
While it does not seem to have gained the same level of interest from the security community, "digitizing" your business has executives spending significant money for not only improving operations, but fundamentally changing businesses and business models. It's creative destruction on steroids, and it's coming at you.
Industrial IoT Hits Many Industries – Not Just Manufacturing
Which industries are most at risk and have shown the most interest in the space so far?  The desire for improved costs and connectivity into every stage of a lifecycle has been most prevalent in these industries:
Retail supply chain
Manufacturing
Healthcare
Distribution
Critical Industries (Utilities, etc.)
Do You Know What You Don't Know?   
Innovation and progress are hitting us faster than at any other time in history.  These challenges are very different than traditional IT has encountered and are disrupting decades old processes.  You must know what's possible and what you're going to do and not do. One thing is certain: Security problems are emphatically business problems.
Join us for the keys to tackling the business alignment needed in today's environment.
Stephen has been in the security and risk industry for over 13 years and in IT for over 20 years. He has assisted companies in driving change to ensure clients are successful both in receiving value from products and services as well as managing the security and compliance risks of new projects and technologies. He's served as an outsourced Chief Information Security Officer for a dozen different companies and consulted to some of the largest companies in the world. Prior to joining TrustedSec, Stephen was the Global Risk Practice Manager in the Digital Transformation Group at Cisco, President and Advisory Practice Lead for a leading information security firm for nine years, a Management Consultant with Ernst & Young, held Technology Management and sales positions with CA and Oracle, and developed new offerings in the insurance industry as an Underwriter and Program Director with Willis Coroon/Chubb in underwriting risk. He is dedicated to helping customers implement the right solutions and services that best meet their business needs, thus allowing them to achieve new levels of success.