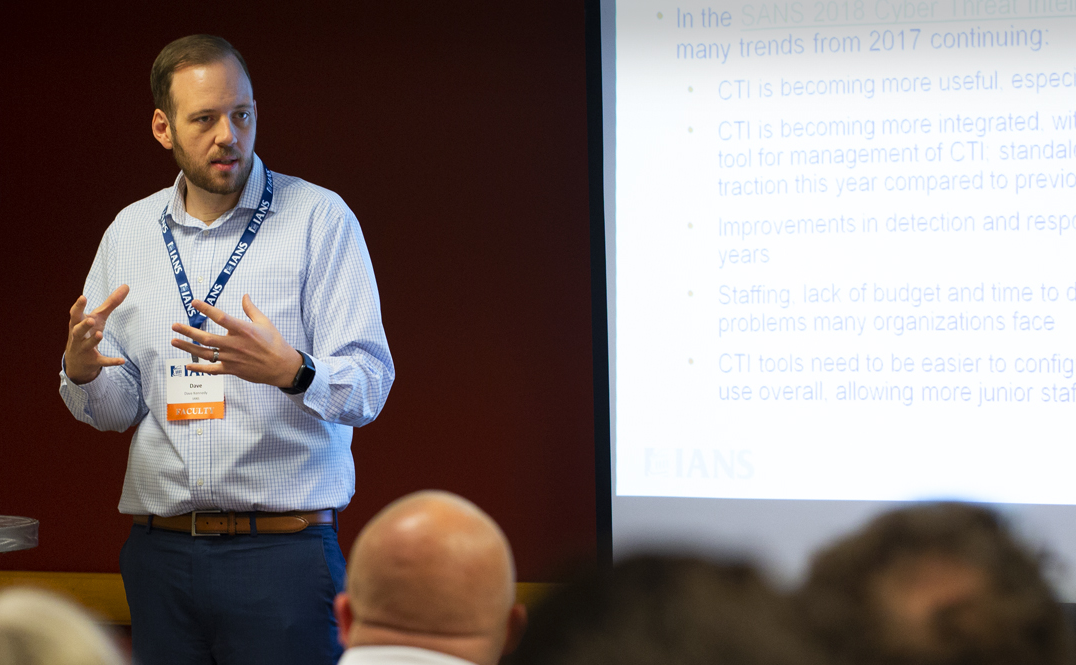 Elevate your conference or industry event with a TrustedSec cybersecurity expert as a keynote speaker
TrustedSec consultants have become common sights at the podiums of cybersecurity conferences. With a diverse knowledge-base, our team can present on the most important security topics facing your company or industry. Our extensive security knowledge is presented using simple and easy-to-follow language and imagery. We'll work with you to develop a presentation that will entertain and educate.
Submit your information below to begin the conversation about having TrustedSec speak at your next event.
Past events we've spoken at:
Keynote addresses

Trade group meetings

Board presentations

City or municipal meetings

Regional business conferences

Industry symposiums

Workshops