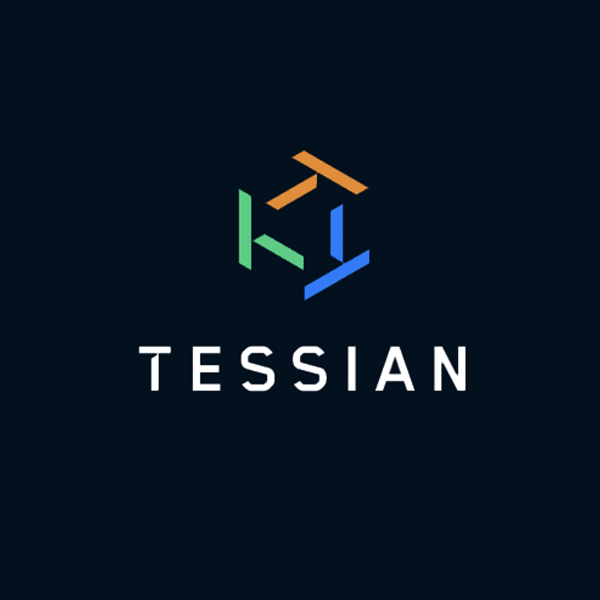 Attack Masterclass: How to Beat the Phishing and Ransomware Surge
Date: September 23, 2021
Location: Online
With attacks getting harder to spot and ransomware taking center stage, learn from security trailblazers, including our own CTO Justin Elze, on how they leverage AI and human-centric strategies to prevent breaches at their organizations.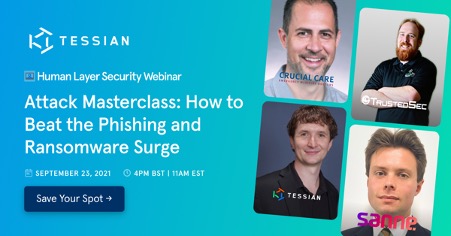 Spear phishing attacks are surging, and attackers are looking for your weakest link. They have made it harder and harder for your employees to spot these attacks. And with millions of emails slipping past Secure Email Gateways (SEGs) like Microsoft 365, attackers are succeeding in finding the gaps.
So if advanced impersonation, account takeover, and entry points for ransomware keep you up at night, join the other security leaders who have started building their spear-phishing toolkit beyond native security tools. Learn from security trailblazers who will discuss how they have engineered these advanced toolkits to make sure that they are beating the surging number of spear-phishing and ransomware attacks.
You'll learn how to:
● Detect hard to spot attacks that are slipping through SEGs today
● Construct the right defenses knowing the latest patterns and advanced attack tactics
● Stop ransomware attacks earlier in the kill chain
Register