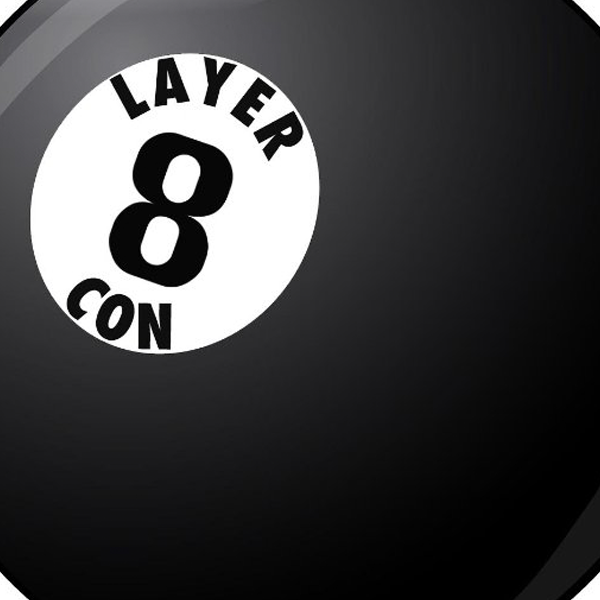 Layer 8
Date: June 06, 2020
Location: Online
We are a proud conference partner to Layer 8 Conference – Social Engineering and Intelligence Gathering! This year's conference will be virtual on Saturday, June 6, 20202 with workshops happening June 4 – 5. You can find TrustedSec at our virtual booth on Saturday!
Here from us on Layer 8 Podcast episode 27 and episode 21.
The Layer 8 conference is the only one in the world solely dedicated to social engineering and open-source intelligence (OSINT) discussions. We are a 501(c)(3) non-profit organization!
Register