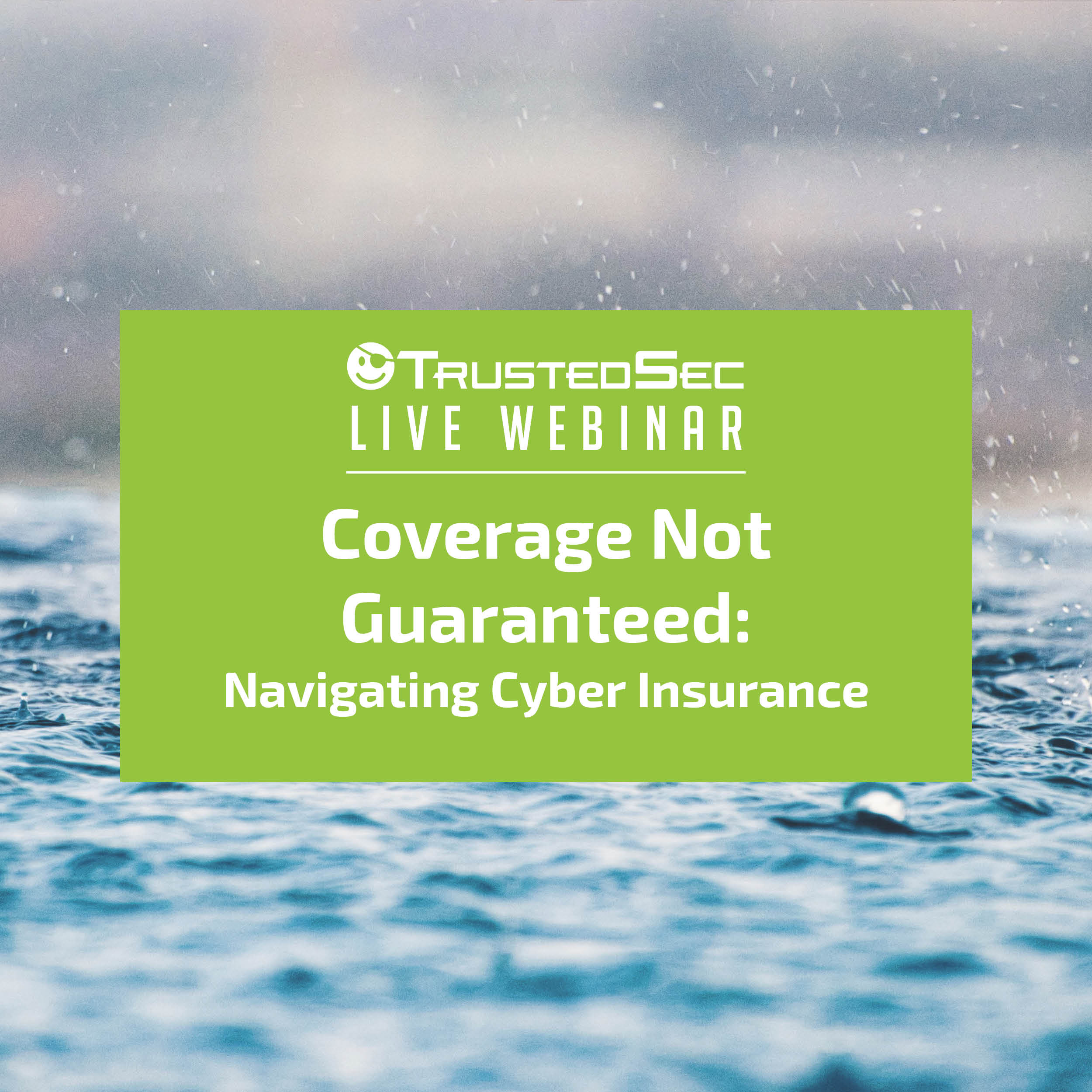 Coverage Not Guaranteed: Navigating Cyber Insurance
Date: December 09, 2021
Cyber insurance has become a popular topic among CISOs over the last six months.
Ransomware Has Changed the Game
With successful ransomware attacks netting millions of dollars in payments for hacking groups, the necessity for cyber insurance is costing all of us one way or another. While both the insured and insurance provider are losing money, providers are reassessing every aspect of coverage and payments.
You Don't Drop Me… I Drop You!
The stories of seemingly overnight changes are staggering. Some companies are seeing premiums raised 400%, all while coverages may be cut in half and deductibles doubled. Cyber insurance companies are not just denying claims, they are denying coverage altogether. This risk-benefit scenario is pushing various organizations to self-insure and drop cyber insurance altogether.
The Insecure Need Not Apply
Join Mark Herron, CISO of Case Western Reserve University, Stephen Marchewitz, Director of Program Development at TrustedSec, and Jamie Alberts, Senior Advisory Consultant at TrustedSec, as they discuss the current state of cyber insurance, what to look out for in cyber insurance policies, and how best to address the issue with the Board of Directors to increase your security budget.
Join us for this strategic webinar.