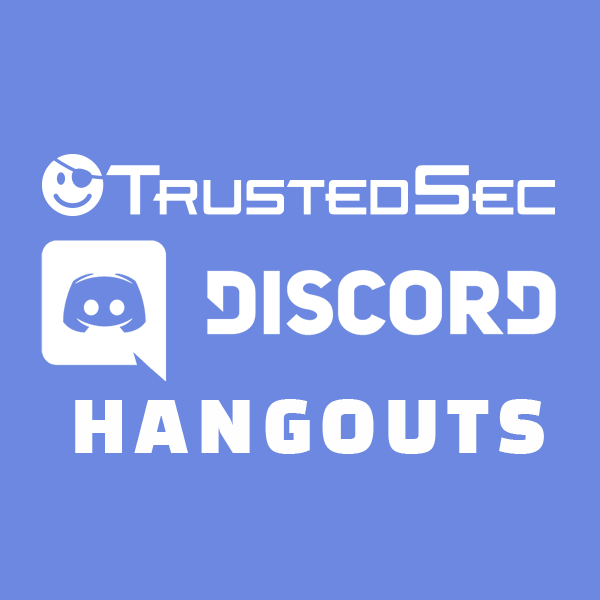 Cybersecurity Careers AMA
Date: May 13, 2021
Location: Discord
TrustedSec Consultants will be hanging out in the #careers-mentors channel on TrustedSec's Discord Server on Thursday, May 13th from 1 – 2 p.m. ET for an AMA (Ask Me Anything) to answer all of your questions about a career in Cybersecurity!
Before this session, join our webinar "Enhancing Your Cybersecurity Career: Hacking Certifications Overview" on Wednesday, May 12th at 1 p.m. ET.
Not part of our Discord Server? Sign up today and join this collaborative community!
Join