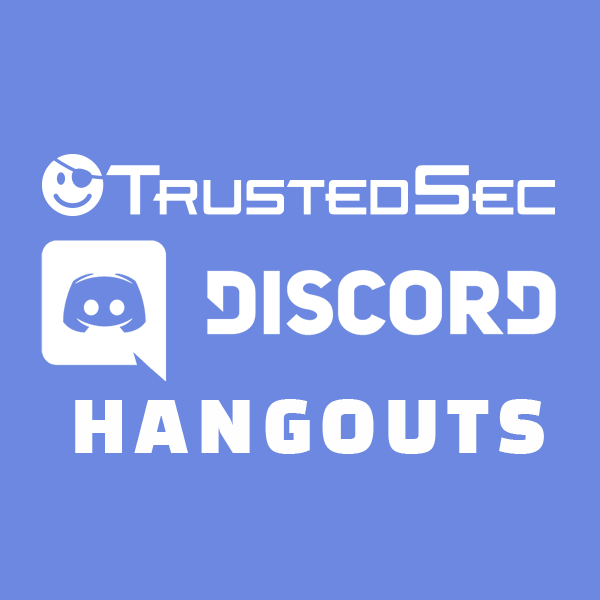 Discord Hangouts - Practical OAuth Attacks
Date: May 13, 2020
Location: Discord
Come join our Discord Server for an interactive fun session with Senior Security Consultant Scot Berner and the team from TrustedSec and expand your knowledge Wednesday, May 13 at 1 p.m. ET!
During this Discord Hangout, Scot Berner (@slobtresix0) will be providing some background on OAuth and how attackers can use it to gain access to an organization. Scot will show how Microsoft uses OAuth with Microsoft 365 along with how it can be used for social engineering and external attacks.
Join us for this interactive session and talk to other members in Discord and share experiences, stories, and infosec fun.
Join Discord