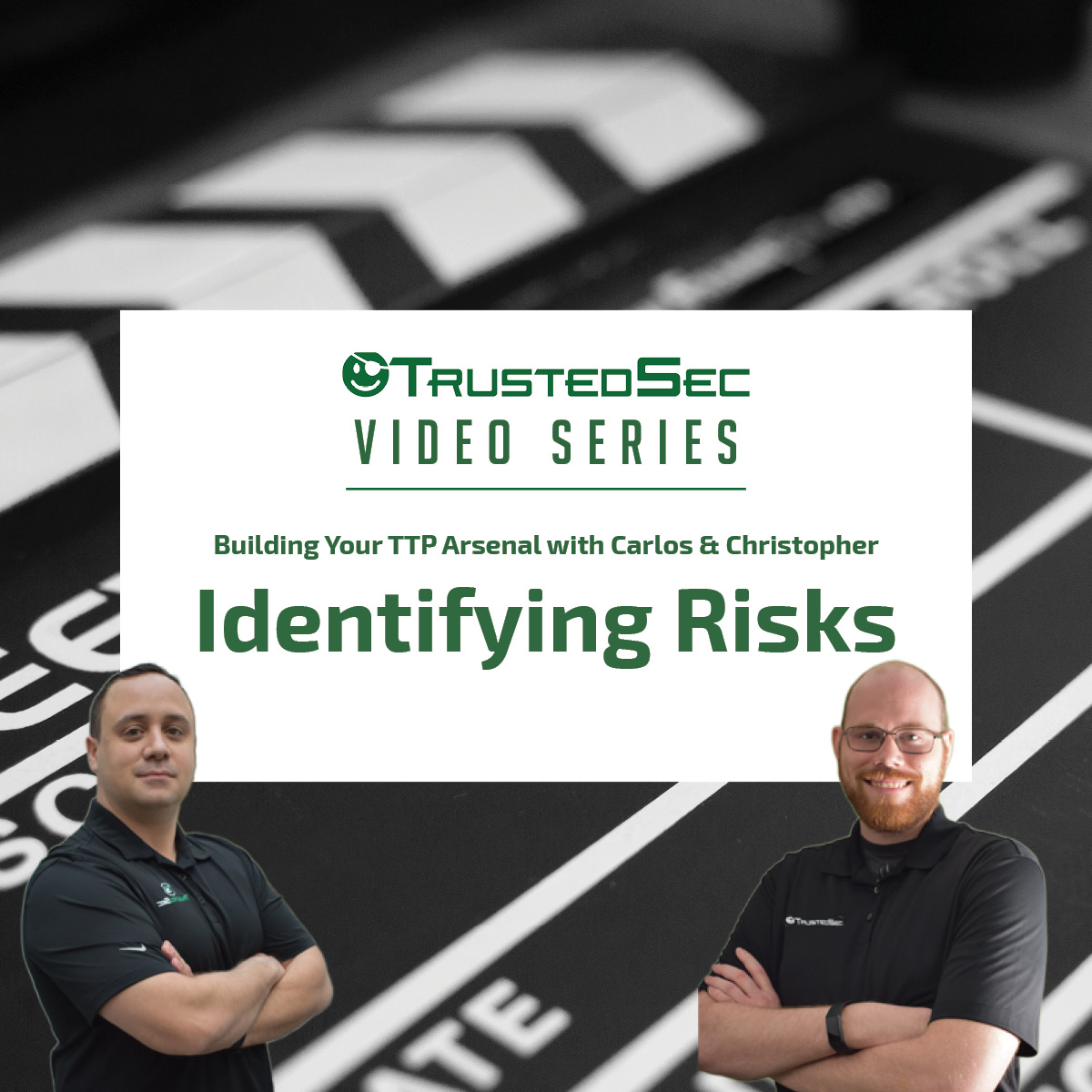 Building Your TTP Arsenal with Carlos & Chris: Identifying Risks (BOF)
Date: April 15, 2021
Location: Virtual
Building Your TTP Arsenal with Carlos Perez & Christopher Paschen is a monthly webcast session with these experts from TrustedSec's Research Team! This series will be focused on BOFs, covering different aspects, teasing internal TrustedSec capability, like internal BOFs, and more! Join these quick 20 – 30 minute sessions through the link below.
Identifying Risks (BOF)
Why check and correlate info
Maintaining a list of dangerous actions per control
BOF Commands:

driversigs
listmods
tasklist
sc_enum
Missed the first session? You can watch the recording of "What Are BOF?" now!
Join