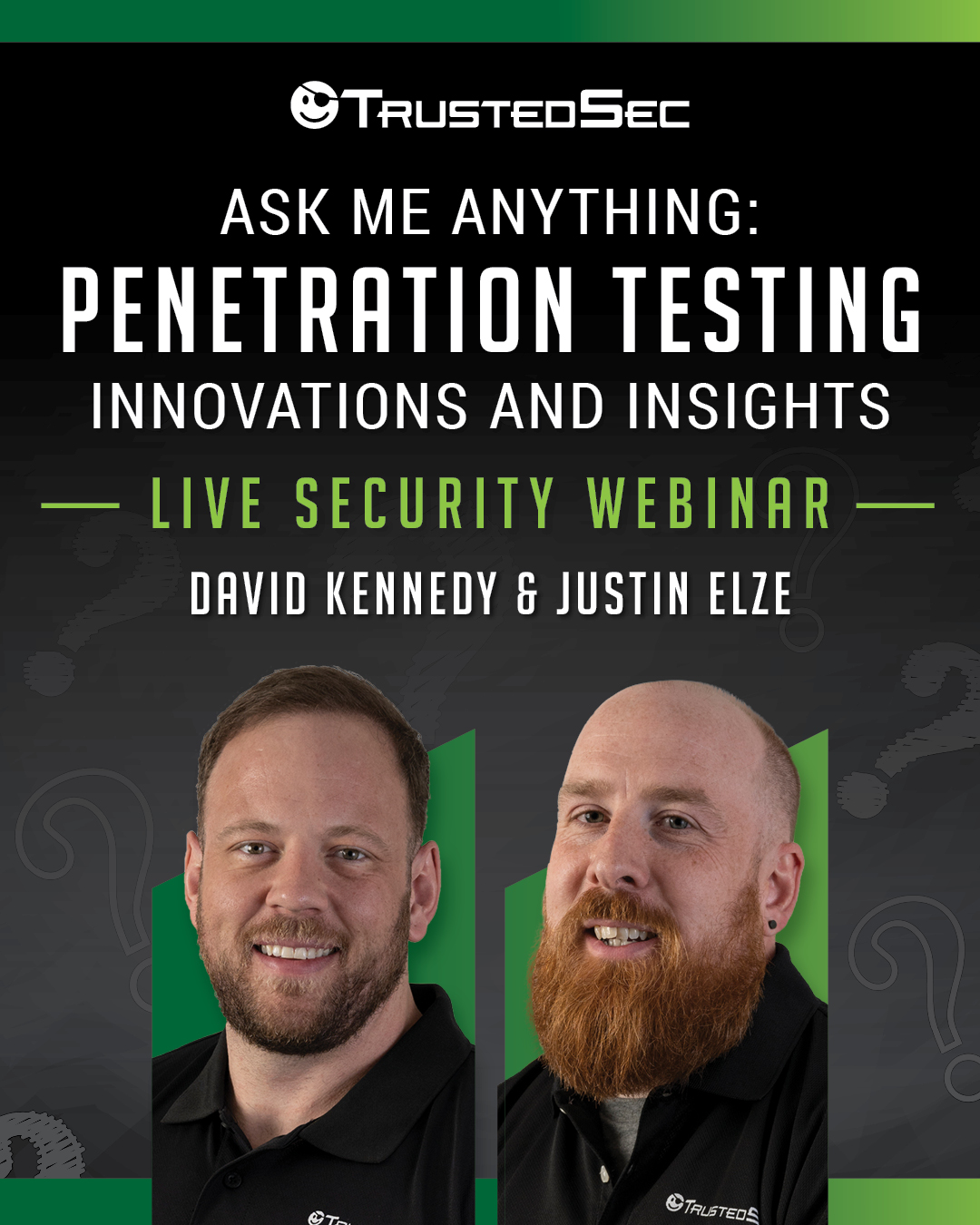 Ask Me Anything: Penetration Testing Innovations and Insights
Date: March 15, 2023
Join David Kennedy, Founder & Chief Hacking Officer, and Justin Elze, CTO & Director of Research, for a live webinar in which they'll answer your questions about penetration testing. Building off the Who's Winning the Red vs. Blue Team Arms Race webinar, we expand on various topics and go in-depth on the questions you are craving to know the answer to.
Organizations are continuously expanding their capabilities. However, the Tactics, Techniques, and Procedures (TTPs) used by attackers change frequently also. If you want to free form questions to two of the best in the industry, then this is just the place for you!
Register now to join the live webinar and prepare your questions to be answered live on air! You can submit your questions during the webinar or send them ahead of time by submitting a question when you register below.