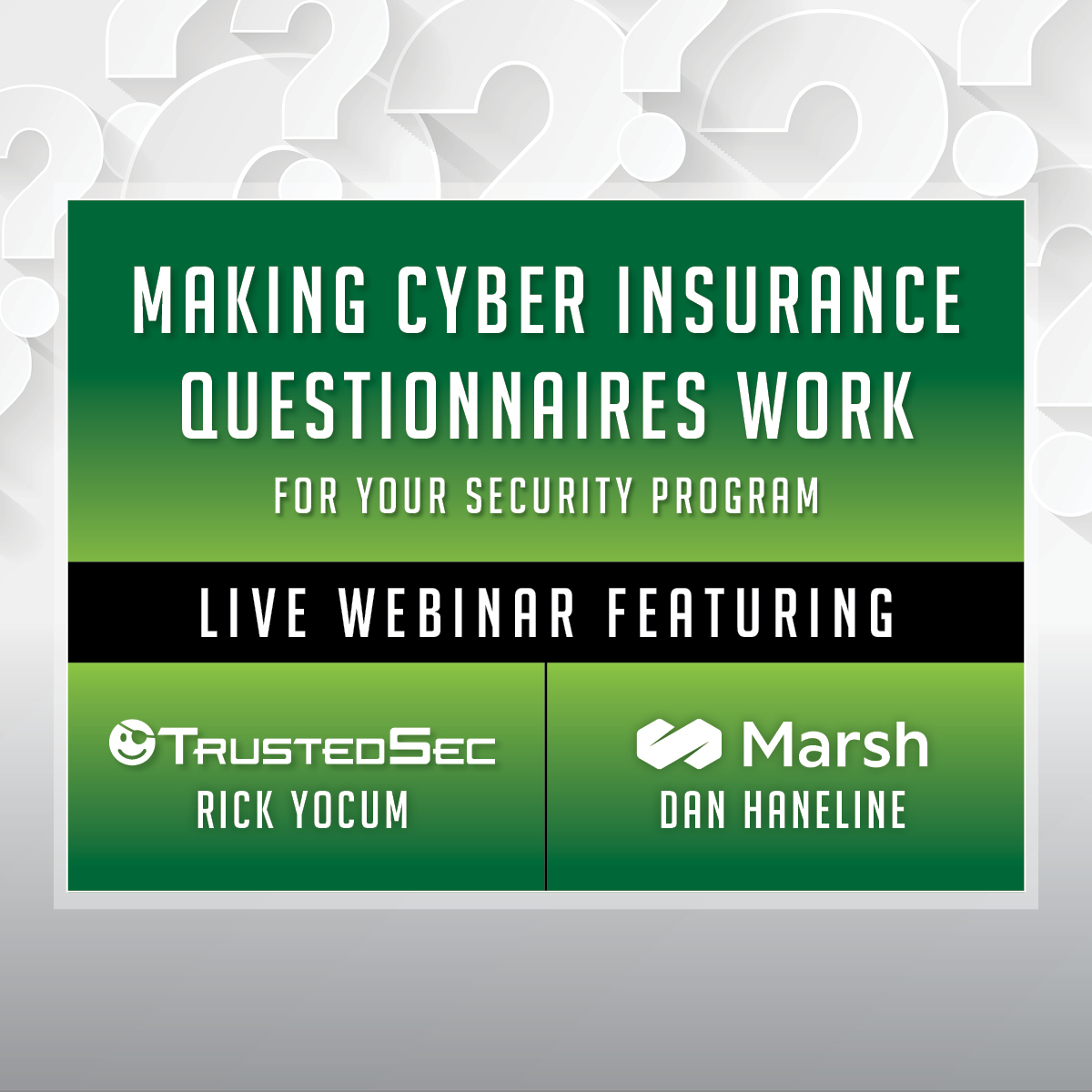 Making Cyber Insurance Questionnaires Work For Your Security Program
Date: March 09, 2022
Building on the success of our previous webinar, Coverage Not Guaranteed: Navigating Cyber Insurance, we are pairing up with an insurance industry expert to help clients better prepare for answering uncomfortable questions from executives during the insurance renewal process.
Do you promise to tell the whole truth?
The increasing damage done by ransomware attacks has changed the game for everyone. Insurance providers are absorbing significant losses, making drastic and costly changes for your organization. Many of the security controls now required are not simple, and some questions leave a lot up for interpretation. If not answered appropriately, it could mean loss of coverage or denial of a claim.
When the CFO comes calling
It may not just be the CFO—the entire executive suite and the Board of Directors are growing more concerned about security. Most do not have a firm understanding of the challenges of securing an organization, but when there's this much money involved, the questions will be difficult and pointed.
How should you prepare?
Join Dan Haneline, Senior Vice President of Marsh McLennan, and Rick Yocum, Managing Director of Advisory Services at TrustedSec, as they discuss the security alignment with cyber insurance, the challenges of answering questions completely, and how to mitigate the risk of cybercrime to your organization.