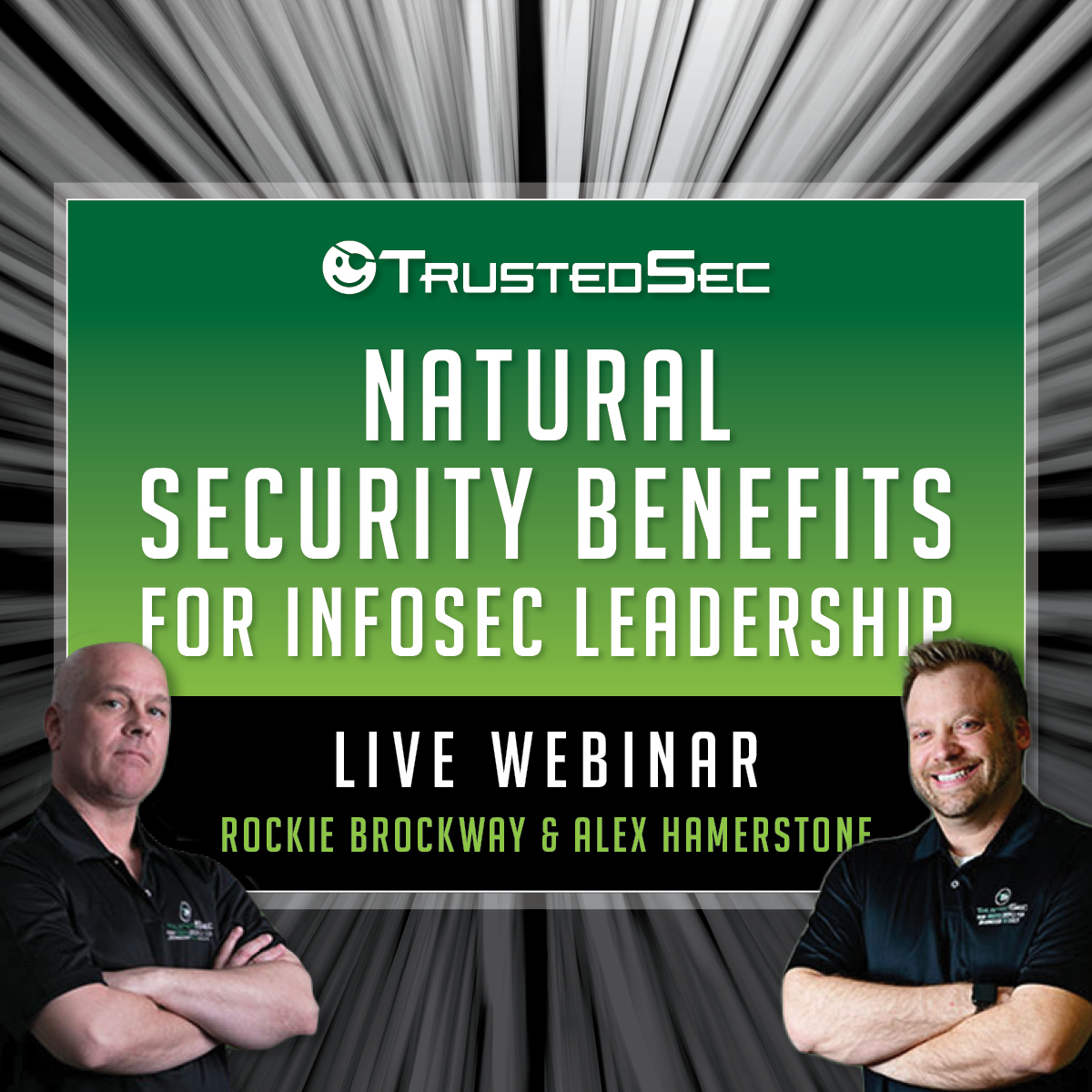 Natural Security Benefits for InfoSec Leadership
Date: May 18, 2022
'Our Program has Grown Organically.'
Regardless of the type of industry or business, security leaders struggle to overcome inherent roadblocks in how security programs develop over time. Security programs tend to mature through problem resolution and struggle to maintain consistent processes and standards because few, if any, organizations start with a strategic Security roadmap and architecture. 
Breaking Through and Benefiting From Organic Program Challenges
When a Security program grows organically, its foundation is rooted in incidents and fires, where most actions are reactionary to help stop the bleeding. Additionally, Organic Security programs mature in the wake of the company's growth and struggle to support the needs of the business. As a result, the naturally grown Security system becomes a matter of survival of the fittest for personnel, ideas, and budgets in the draft of the business. Standardization and centralization are necessary as a Security program starts to better align with the business. But centralization itself has limits, as can be seen in Natural Security models. Very mature Security programs ultimately benefit from a decentralization phase that emulates the resiliency of Natural Security systems found everywhere.
Survive and Thrive!
This practical webinar will help progressive security leaders to take advantage of challenges and to boost your program and your career. Join renowned Information Security expert Rockie Brockway, Director of Advisory Innovation at TrustedSec, and Alex Hamerstone, Advisory Solutions Director, who will discuss the capability plateaus encountered as security develops within an organization, and how to overcome them.