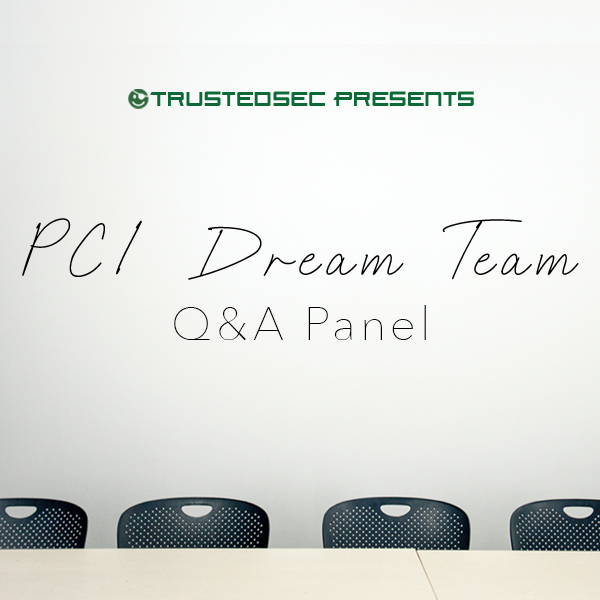 Getting the Answers You Need About PCI DSS Version 4
Date: April 28, 2022
Location: Virtual
TrustedSec proudly presents the PCI Dream Team panel on PCI DSS Version 4!
Join Art "Coop" Cooper (TrustedSec), Ben Rothke (Tapad), Jeff Hall (Truvantis), and David Mundhenk (Herjavec Group), also known as the PCI Dream Team, for a Q&A session on Thursday, April 28th to discuss everything PCI!
In this one-hour event starting at 1PM EST, panelists will discuss the latest PCI trends, provide analysis of the unique issues faced by the industry, and look forward to forecasts for 2022 and beyond. The PCI Dream Team will be taking your questions live about various standards, requirements, and more!