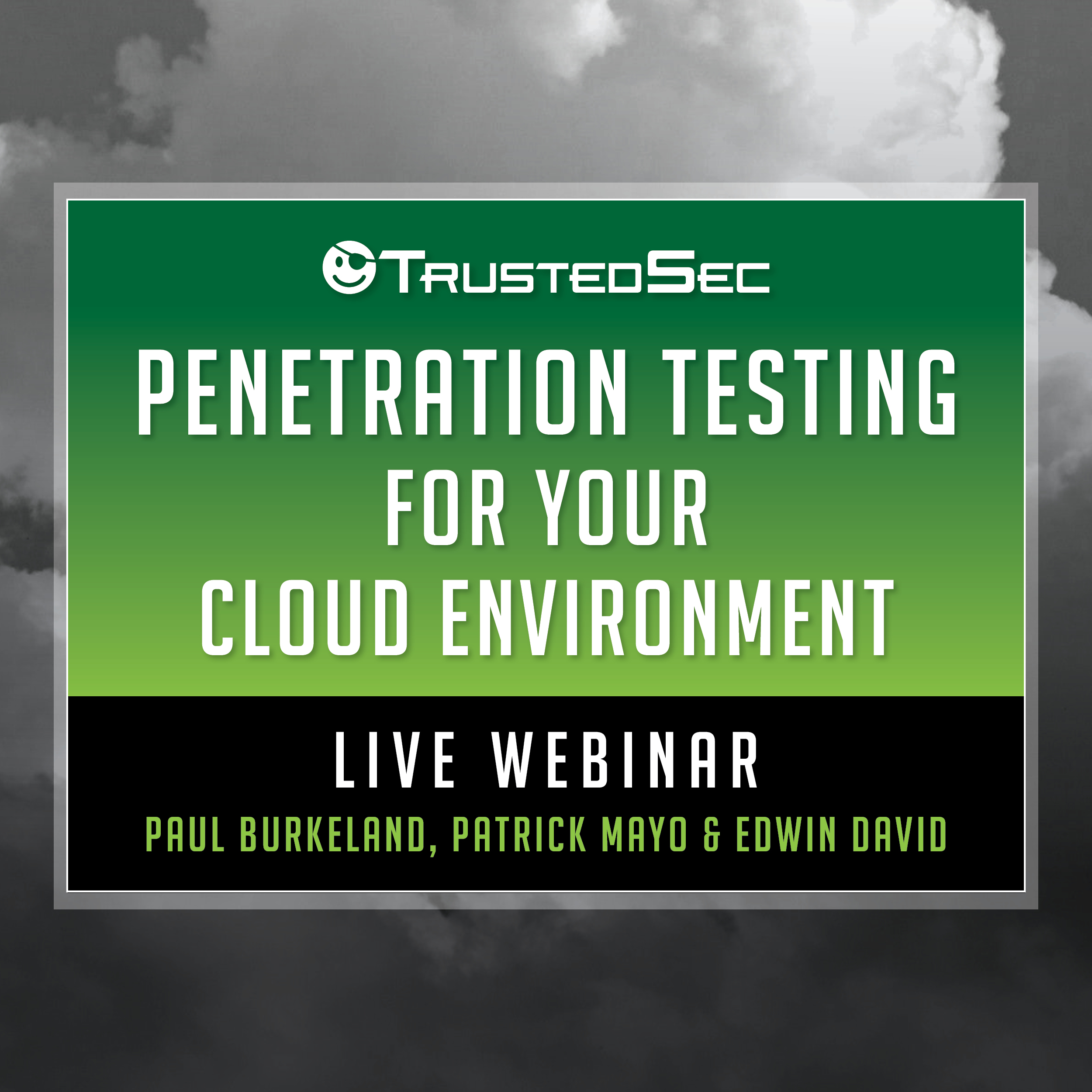 Penetration Testing Your Cloud Environment
Date: June 22, 2022
Cloud Testing is Now Crucial
It's abundantly clear that penetration testing is critical to validating the safeguards in a well-functioning security program. While cloud computing has been around for over 12 years, testing the client's (i.e., your) security areas of responsibility has lagged.
Not Your Traditional Pen Test
There is a growing desire to extend the scope of traditional penetration testing deeper into cloud systems and services. However, it is not as straightforward as one would hope. During this webinar, TrustedSec will explore the background, challenges, and early lessons learned when validating the controls in today's extended cloud environments. We will explore areas such as:
Understanding cloud attack surfaces
How a cloud penetration test differs from traditional methods
The challenges of scoping a cloud penetration test
Insights into high-profile attacks on cloud environments
The most prevalent flaws and vulnerabilities
Better Secure Your Cloud Environment
Whether it's Amazon Web Services (AWS), Microsoft Azure, or Google Cloud Platform (GCP), organizations need to tailor their programs to the platform. Join Cloud Practice Lead Paul Burkeland and Cloud Security Consultants Edwin David and Patrick Mayo as they review the ins and outs of examining the security of cloud environments!