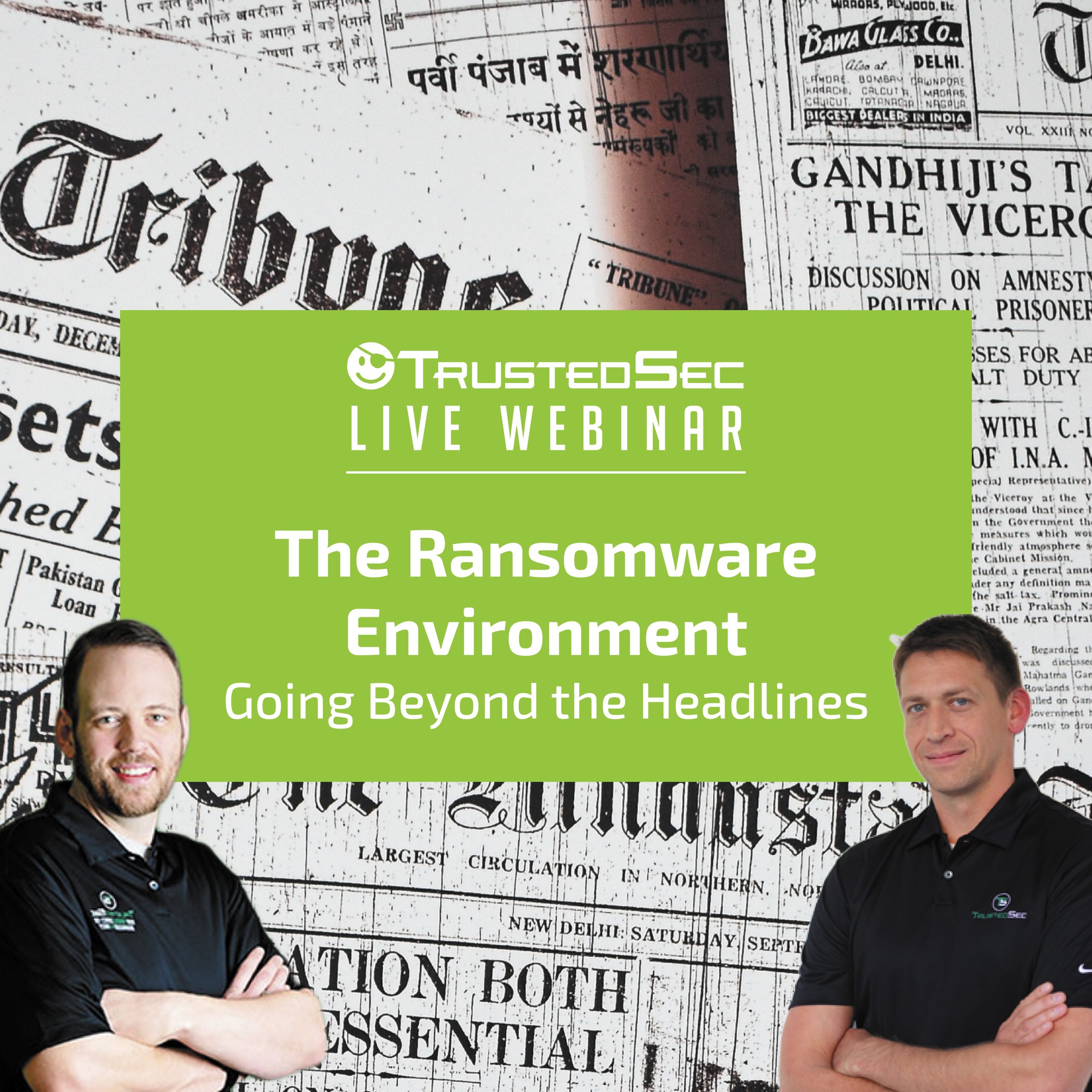 The Ransomware Environment: Going Beyond the Headlines
Date: July 01, 2021
Join TrustedSec for our latest webinar on Thursday, July 1 at 1PM Eastern
Recent attacks on corporations  and government agencies to disrupt critical infrastructure have grabbed headlines across the media landscape in recent months. And while these stories capture some of the broad strokes about what's behind the increase in volume and complexity of the attacks, they aren't able to provide a level of detail that could actually help the people who may be forced to respond to a breach.
TrustedSec CEO David Kennedy has been featured in national news outlets to give a hacker's insights into each breach. During this webinar, Kennedy will discuss what he's not able to cover during his news appearances. Kennedy will be joined by Incident Response Security Consultant Scott Nusbaum, an expert in malware analysis who has worked these ransomware cases firsthand.
During the webinar, attendees will learn about:
What trends in ransomware attacks mean for the security industry
What types of attacks could be next for ransomware groups
Real-life examples of the malware used and how it is often the most simplistic aspect of the attack
Some of the unexpected things that occur when responding to an attack
Practical recommendations that organizations can use to be better prepared if an attack occurs
Join Kennedy and Nusbaum for this interactive webinar that will dive deeper into how these attacks are carried out and how organizations can be prepared.