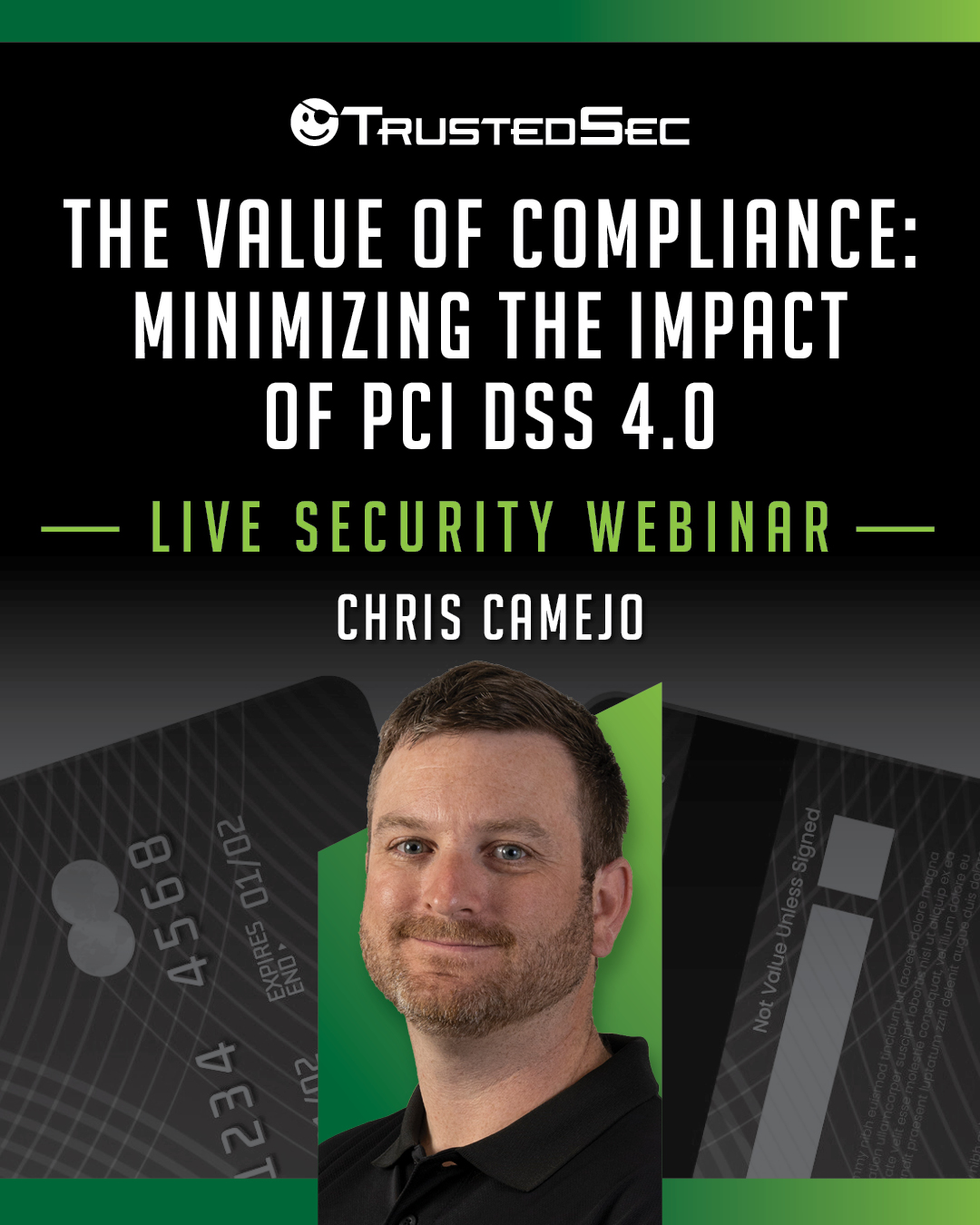 The Value of Compliance: Minimizing the Impact of PCI DSS 4.0
Date: March 29, 2023
Register
The latest version of the Payment Card Industry Data Security Standard (PCI DSS) has arrived. PCI DSS 4.0 contains updates to existing requirements to clarify potential misinterpretations and reflect advances in Information Security technology. New requirements are also introduced that address variation in the threat landscape.
More prescriptive controls and greater burden of proof
PCI DSS 4.0 represents a significant shift in compliance and has the potential to trip of organizations that have been compliant for years because of the scope of the changes. During this practical and interactive webinar, you'll discover:
• How some existing requirements are changing
• What impact new requirements will have on organizations
• How risk assessments will play an increasingly large role in compliance
• How the new customized approach can be used
• When businesses must begin and complete compliance measures
Learn more than just what changes are taking place by gaining the meaningful context about what's most important.
Transform compliance from a necessity into a business opportunity
Get practical advice and resources to help your business navigate the road ahead from our expert speaker, Chris Camejo, Compliance Services practice lead and a PCI QSA since 2007. Chris will guide you through these changes and show you how to turn compliance from a burden into a competitive advantage.
Register