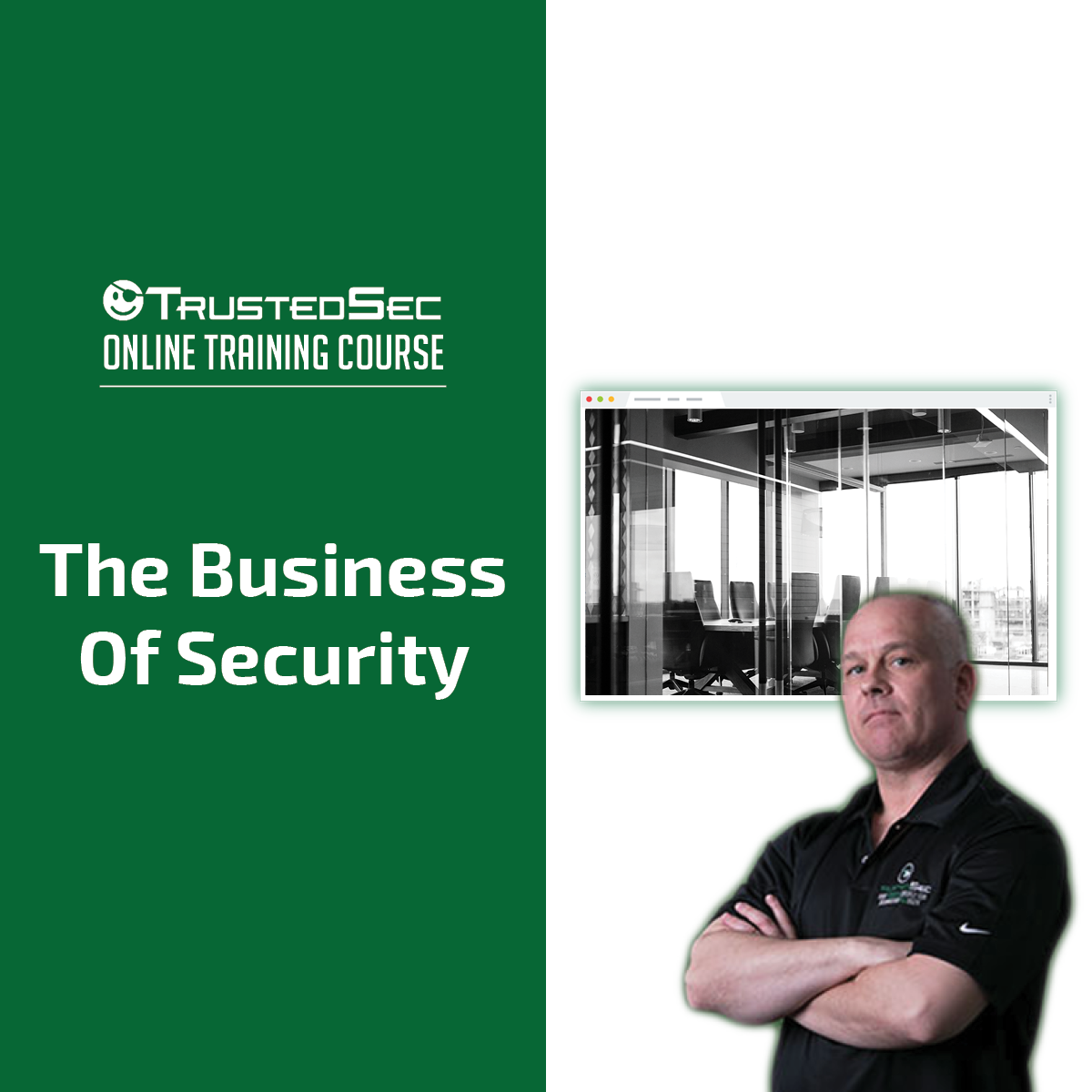 About This Online Training Course
Trainer: Rockie Brockway
Course Description:
One of the biggest challenges related to Information Security is successfully bridging the communications gap between the technical security teams and executive leadership. This two-day course is intended to help technically-minded security professionals better understand the business side of security as it relates to needs, priorities, language, adversaries, and program building. At the end of the course, participants will be intimately familiar with how security dovetails as a function of the business, how best to communicate technical aspects of security to non-technical business leaders, and have the confidence to walk into a board room and effectively communicate the prioritized business risks and needs to leadership.
This course qualifies for 14 hours of CPE credit hours.rn
Overview and Course Syllabus:
1) Setting And Leveling The Stage – Basics
2) Dispelling Myths – A Look at Some of the Primary Reasons Security Communication is Challenging
3) Language!!! – Understanding Your Audience and Aligning With the Business
4) Cyber-Economics – Crime-Econ 101
5) Organic Program Growth – Security Program Development 201
6) Advanced Program Development – Security Program Development 301
7) Strategy, Objectives, and Goals – What are we Truly Trying to Accomplish?
8) Metrics – The Good, The Bad, and The Ugly
9) Bring It In – Tying it all Together
10) Leadership Communication Exercises/Break Outs
Who Should Take This Course:
This course is intended for individuals who wish to advance their infosec careers towards security leadership roles, find success in aligning security with the business, and understand the most effective ways to communicate technical security needs and requirements to non-technical, business leadership.
What's provided?
This course will primarily be coursework and conversations. The content of this course will be provided to students. There are no technical requirements.
Requirements:
Students should have a few years of infosec under their belt, including experience in one or more of the following domains:
Technical Testing
Program Development
Compliance
Risk
Pricing:
$1,500 per student.
Contact us for a military discount and group pricing (3 or more students).
See Dates & Times