Over 80% of deployed Microsoft 365 accounts have suffered an email breach.
Over 70% have suffered an account takeover.
Threat actors are leveraging every tool in their arsenal to steal critical data from anyone, big or small, that relies on Microsoft 365. Outlook, OneDrive, Sharepoint, Microsoft Teams, OneNote—all come with a unique set of vulnerabilities. Since M365 users are responsible for their own network security, if left unchecked they are leaving themselves open to attacks not covered by Microsoft's protections.


Start Your M365 Security Assessment
Secure, Monitor, and Recover with TrustedSec's M365 Security Assessment.
There are multiple reasons Why Hackers Target Microsoft 365:
Depending on the target, attacking an organization's M365 environment can be highly lucrative.
An increasing number of businesses are migrating their data to Microsoft 365 to streamline their services and internal communications.
Third-party cloud applications create further attack angles that can be difficult to detect.
M365 prioritizes seamless collaboration over security, which leaves it highly vulnerable by default.
An M365 Security Assessment is a four-step process that quickly identifies exposures and areas for improvement in the M365 environment:
M365 Technical Configuration Review
Evaluate the effectiveness of your core security controls utilized in the configuration and deployment of M365.
M365 Advanced Security and Compliance Control Review
Determine how to comply with regulations, standards, or policies by optimizing system configurations, organizational processes, and assigning accountable personnel.
M365 Remediation
Highly skilled security experts implement and execute a remediation plan in order to ensure that any uncovered vulnerabilities issues have been resolved.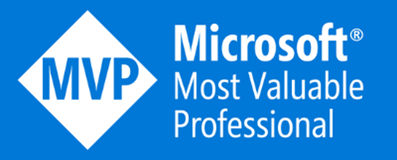 M365 Penetration Test
We use both unauthenticated and authenticated tests of the M365 environment to assess the likelihood of unauthorized actors gaining access to your business data.
Real Life Example. Real Life Results.
Recently, a manufacturing company reached out to TrustedSec after falling victim to a business email compromise (BEC) and had begun transferring funds to a malicious account disguised as the company's law firm. The TrustedSec Incident Response team leveraged their experience and collaborative approach to quickly assess the situation, stop the attempted invoice fraud, and put in place measures to prevent future attacks.
Fill Out the Form to Get the Full Report: